It is my pleasure to share the vision and inspiration for a Marilyn Monroe inspired shoot I did with the beautiful and talented Samora Smallwood. She is a go-getter in every sense of the word. Since this shoot was based on her deep-seated desires, I have asked her to guest blog about the process here with the lovely images mixed in. Without further ado, let's hear from Samora herself!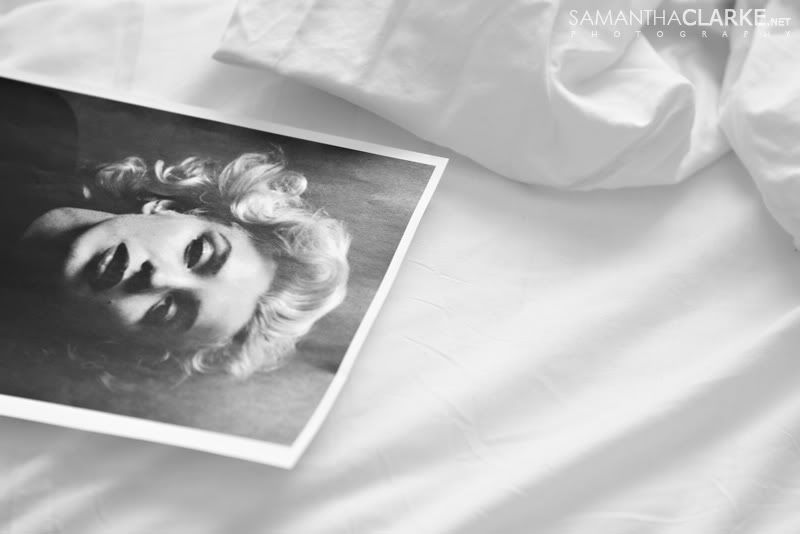 Since I was a very young girl I have loved Marilyn Monroe. It came to me quite naturally the way a child knows she loves strawberries but does not like brussel sprouts. My mother had a veritable library of biographies & autobiographies including those of Bette Davis, Lauren Bacall, Simone de Beauvoir, Shelley Winters, all manner of royalty, Elizabeth Taylor, W.E.B DuBois, and of course the legendary Marilyn Monroe. While I read (and often re-read) every single tome she owned I was strangely drawn to the life of the girl born Norma Jeane Mortenson. While the books about Liz Taylor & Debbie Reynolds told stories of beautiful children raised up to stardom in a nurturing studio system all of the stories about Marilyn chronicled the hard-scrabble childhood of a Los Angeles orphan girl who ended up as the most famous woman to have ever lived. This mesmerized & impressed me. I wanted, nay, needed to know more about this person. I would fill up Christmas wish lists & later save up my baby-sitting money to buy very expensive coffee table books about her.
The first great picture book I was given was called "Marilyn: Mon Amour" by Andre de Dienes a photographer who worked with Marilyn in 1945 when she was on the cusp of stardom. I spent that entire Christmas morning & afternoon in 1996, ignoring my toys and poring over the black & white images in the book. The pictures were not of the coiffed, blonde sex symbol we think of as "Marilyn Monroe". They showed a strawberry blonde, curly (somewhat frizzy) haired girl, still called Norma Jeane, with a mega-watt smile, sparkling eyes, and chipped red nail polish. Even as a young girl I could see the raw magnetism she had. The pure goodness of an ambitious girl who played the best game with the worst hand. From then onward I considered MM a friend. I defended her because I felt oddly protective of her. This is a phenomena I have discussed with other true Marilyn fans. I think it speaks to her soul & her humanity that she can make people feel this way without them ever having met her. It's the classic story of a big dream that came true through determination & guile.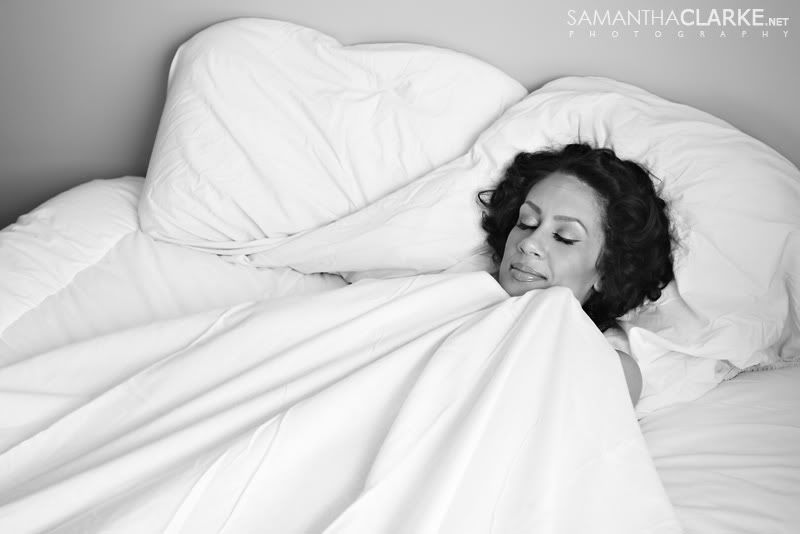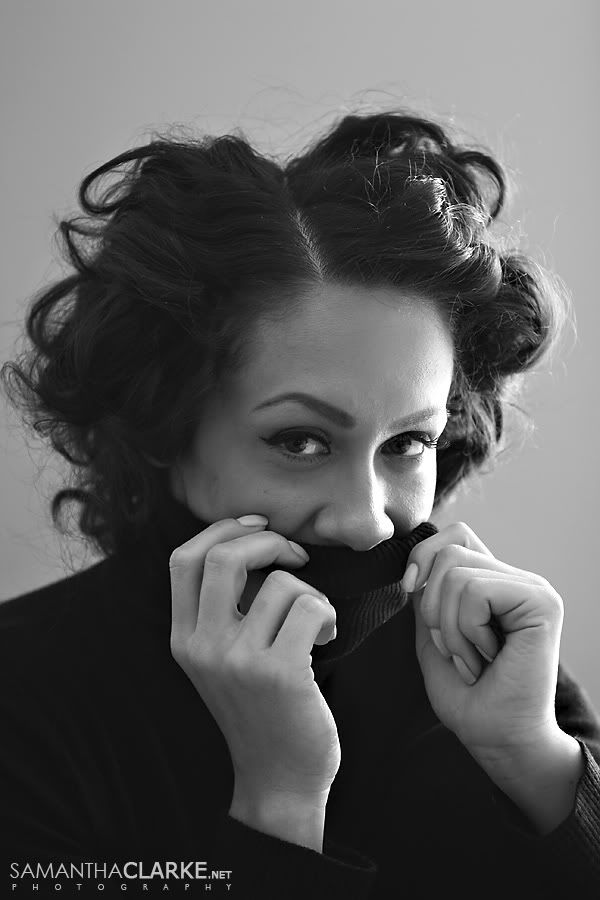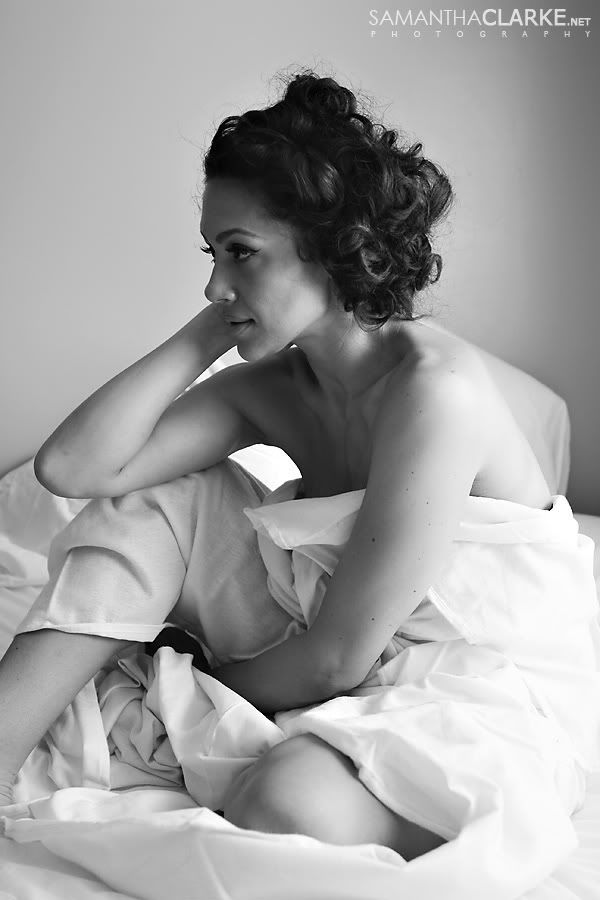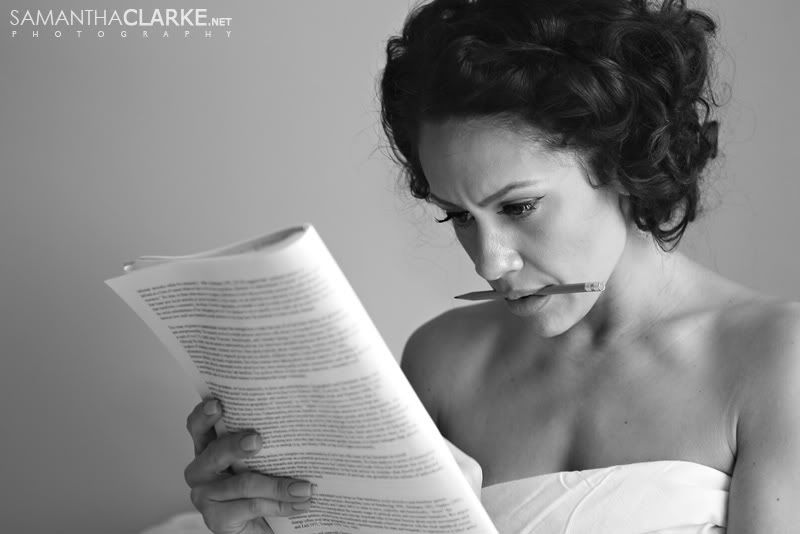 When misogynistic studio heads would refuse to give her a shot at non-Cheesecake roles what did our Marilyn do? Why, she moved to New York to study at the prolific Actor's Studio under Lee Strasberg to hone her craft. Then she proved her talent (and how) in the film "Bus Stop". Marilyn Monroe doesn't often get the respect she deserves. There were actresses & starlets who almost met her beauty. And there were ones who won awards that she didn't get the chance to. But I can certainly say there was no one as special as Marilyn Monroe. Nearly fifty years after her untimely death the world is still enamoured of the woman who needs only one name: Marilyn. Movies are still being made to examine different aspects of a very public persona with a tumultuous & often tragic private life.
This brings me to the tribute to Marilyn I had wanted to do for years. I wanted to take photos of myself as Marilyn that were not an imitation but an acknowledgment to the woman through my eyes. Slowly I collected the images I wanted to use. I would go through my Marilyn books (at this point I have a great many) and attach post-its to the photos I wanted to use. Then last year I crossed paths with a photographer named Samantha Clarke. She took my head shot photos and her passion & natural ease with her craft really impressed me. Then when I saw the crisp, beautiful images that somehow captured the best & most truthful version of myself I knew I had found the woman who was going to shoot my Marilyn tribute photos with me. So two busy women plotted & planned to shoot a very ambitious series of photos.
We spent time discussing locations, props, costumes, etc. As a professional in the beauty industry I knew I'd have no trouble with the hair & make-up. What I was most worried about was shaming my girl. I wanted to do justice to that magic Marilyn always had even when photographed during low points in her life. I put together an inspiration booklet of images of Marilyn to make sure she was always there in spirit. Our focus on shoot day was to not to emulate or impersonate the legend. This never works. No one can ever be as good as Marilyn was. We were focused on bringing the affection & respect I feel for Marilyn to life via some well-known and lesser known images taken of the star throughout her life. I could not, and would not have done this with a different photographer. Samantha has not been obsessed with all things Marilyn Monroe as I have been so her devotion to the passion I felt for the project was amazing. She became as dedicated as I, to getting the best images as possible. My heart warmed when she would stop to adjust a jar on the boudoir, or muss the bed linens just so to ensure verisimilitude.
Please enjoy the images taken on the frosty day in February as much as we enjoyed taking them. I think we captured the spirit beautifully & I am so proud to have been a part of it. Thank you, Sam!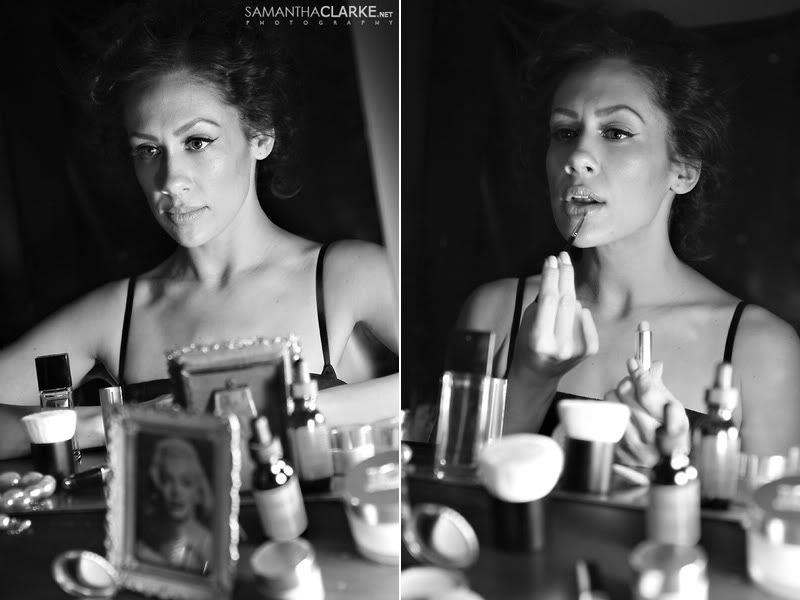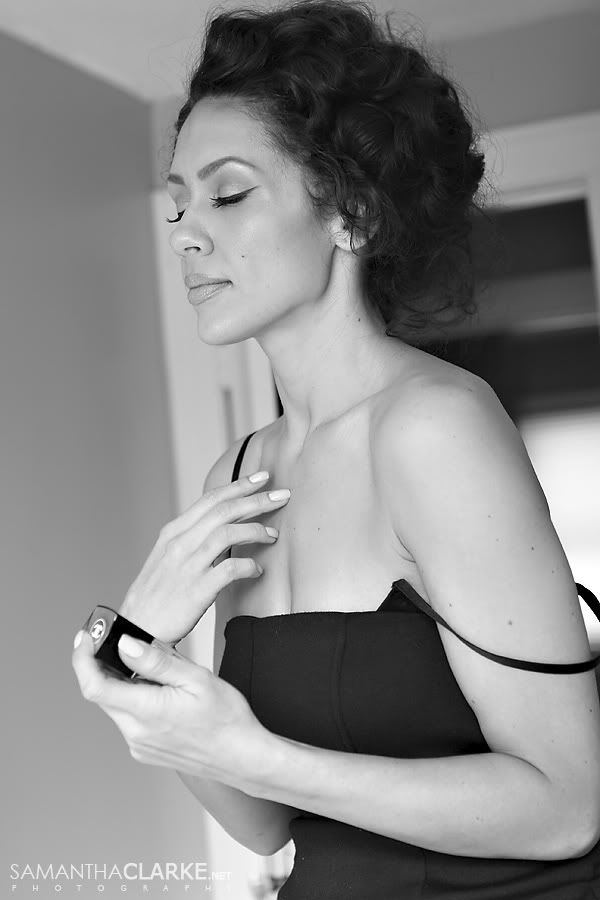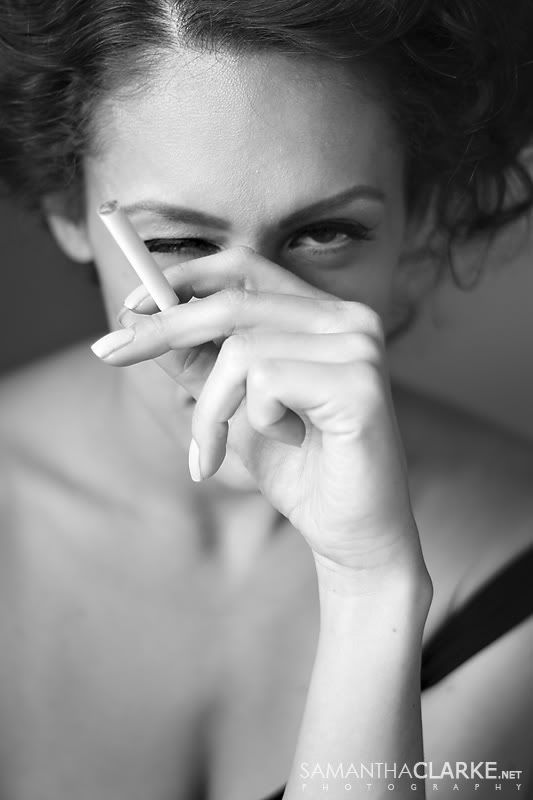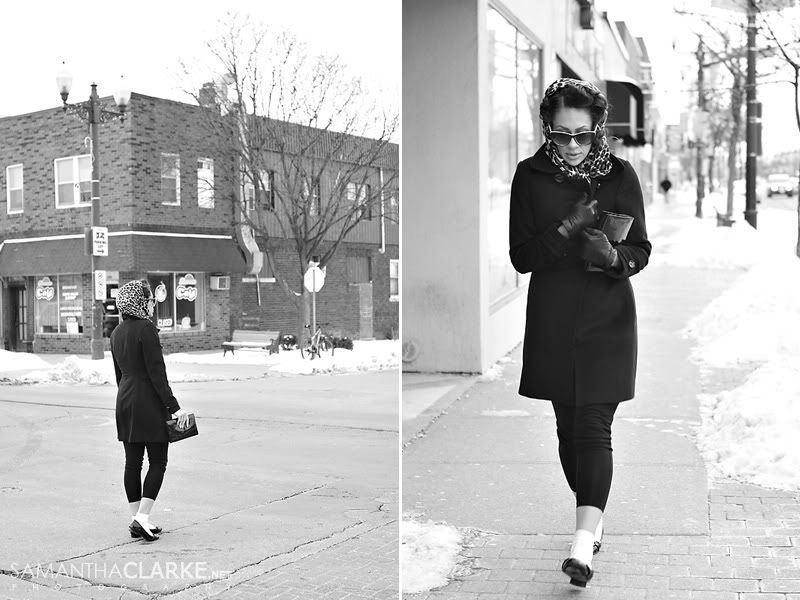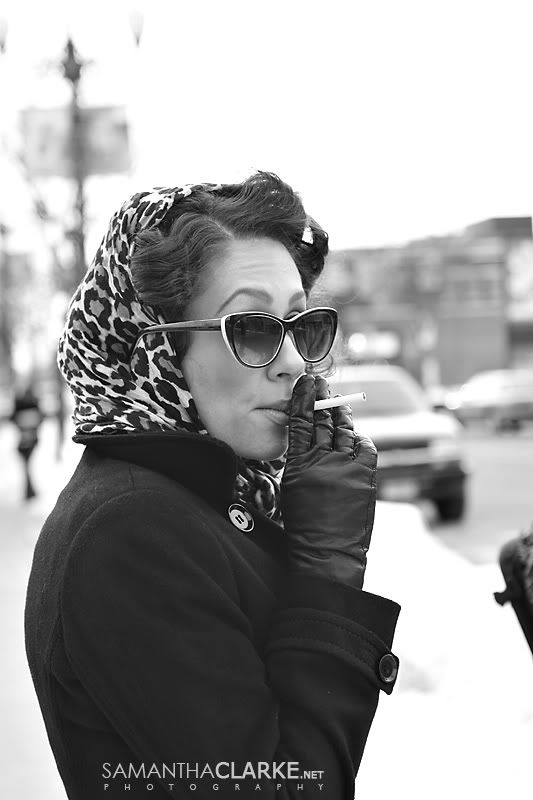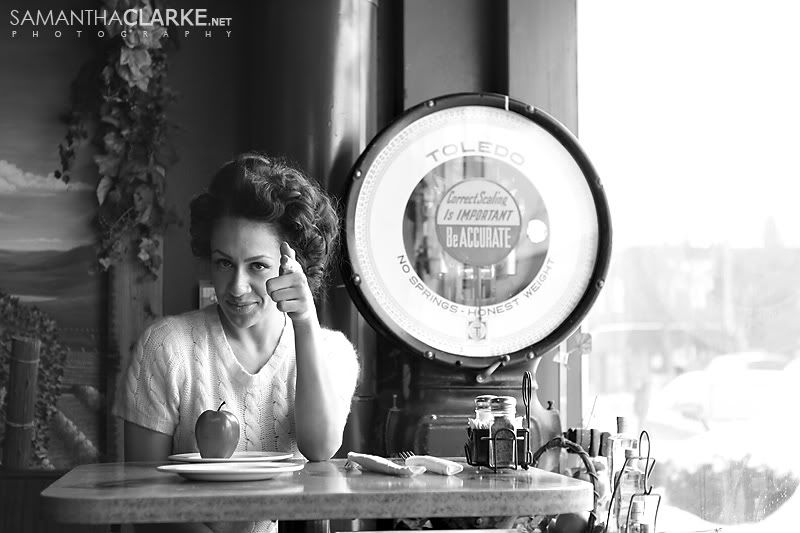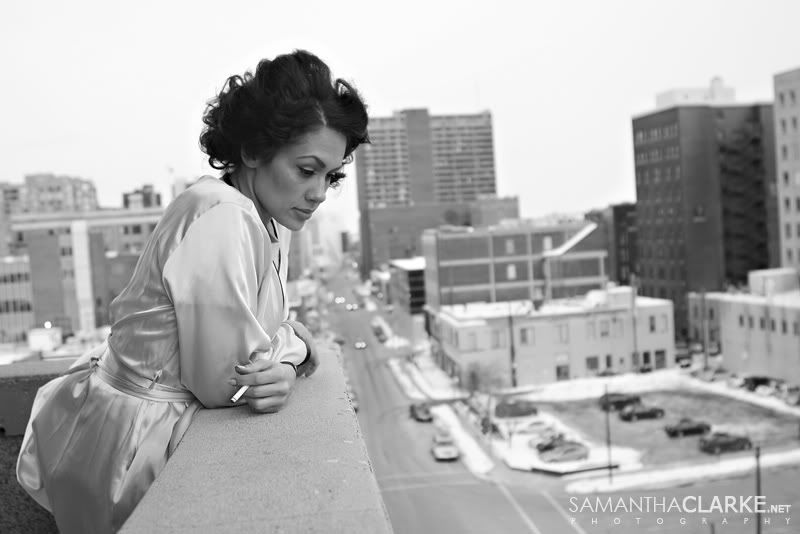 THANK YOU SAMORA!!! You are truly a phenomenal woman and it was a pleasure to help with this tribute!

Hair/Makeup/Styling by: Samora Smallwood
Photography: Samantha Clarke