Some of you may know this, I am a full-time grad student. This means most of my time is spent reading and writing in preparation for my courses with very little time for the things I love to do. You know, the regular - reading, blogging, and, of course, photography!

I'm sure you can relate. Our daily lives are filled with necessities that don't allow us to take time out for ourselves. It only seems natural that there is a part of me that wants to spend more time doing the reading that I have an interest in. This year, I want to read books about how to be a better person and how I can change the world. I love to learn in the classroom, but I'm sure you can understand where I'm coming from. With my Mom's help, I realized that the time I spend commuting to and from campus and the gym could be used to listen to the books I don't have the time to sit down and read.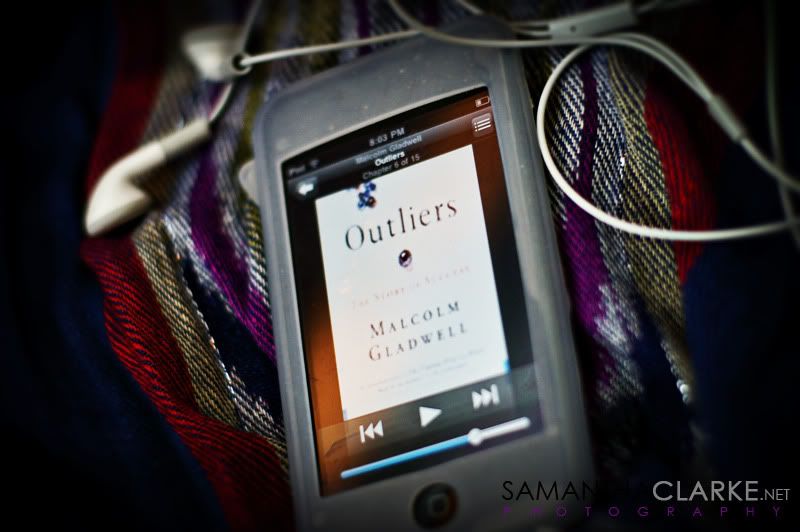 I'm currently listening to Outliers by Malcolm Gladwell. His book explains people's stories of success and the 10K rule. He stands by the idea that one must dedicate 10,000 hours to practicing a task in order to be successful. Like the title points out, this level of success is usually achieved by those that stand out from the bunch. People that lie outside the norm, like Bill Gates for example. I haven't completed the book yet, but I strongly suggest that you get it. Whether you listen or read, it'll be time well spent. Have a happy Wednesday!