I hope you don't mind me taking a breather from my work to share this short, but sweet blog post with you, my friends.

I'm still in love with the photos I took of my 5-yr old cousin [Joelle] at the park last week. Can you blame me!? She's adorable and she's growing so fast. So after looking through them for the 50th time, I decided to do some post processing that has made them even dreamy-er.

I used a combination of Totally Rad [Actions] and Jessica Drossin's [textures]to make this image pop. It's too much fun to add some life to pictures SOOC (straight out of the camera). Check out one of my favorites!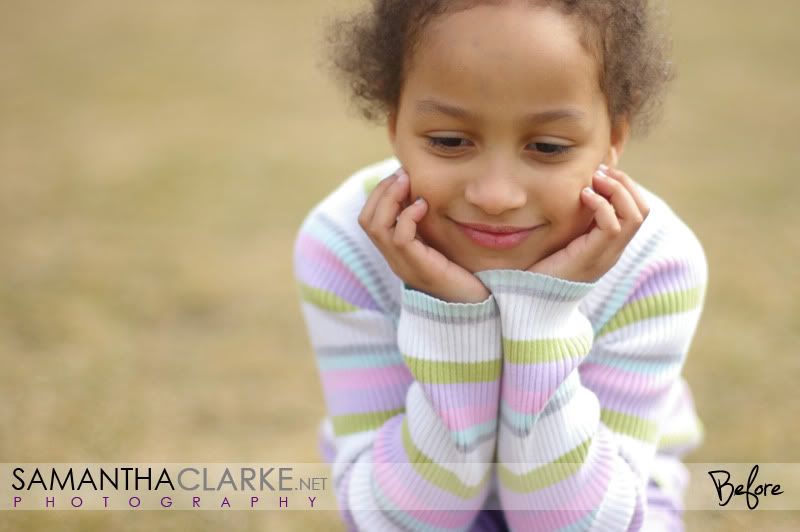 Like night and day don't you think!? It's gotten sharper and warmer with a faint texture to it. I love it!
Well like I said, this is a short one. Just wanted to say 'hey' and give my brain a short break. Have a super Friday y'all!